Articles Archive for May 2014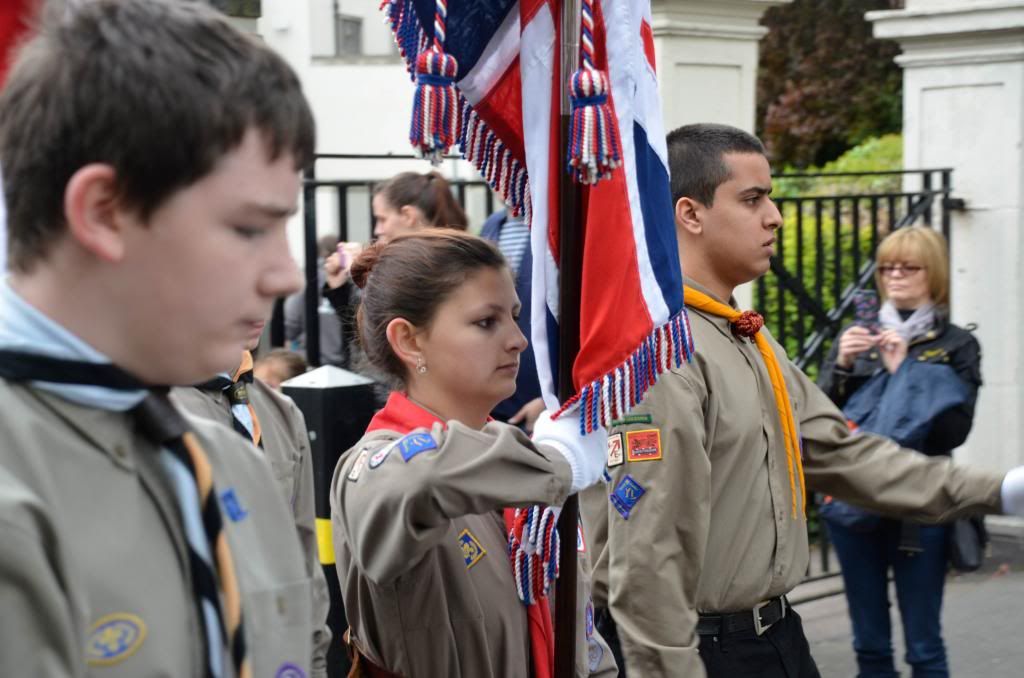 Much has changed for this year's St George's Day parade through Leicester; there is a new location allowing all three Leicester based districtsto come together. The event organiser, Steve Dowell, DC for South West, thinks the whole day was "absolutely amazing, brilliant" and after working to ensure the districts could come together says "it is just great to have so many Scouts together in one mass of happy people".
The change of venue occurred because we outgrew the old one due to a 22% growth across Leicestershire over the past 5 years. It also allowed all three districts to celebrate together for the first time, which meant it was "a more social event". Ben, a Scout aged 12 from 2nd 60th Leicester, said it was "great to be here with everyone". The parade was a great move for the city as, like all of Scouting, "it's developed with time" noted Chief Inspector Chris Brown, who was once a Scout himself. He still believes "it provides young people with something to fill the time…and gives them really good life skills". With this Col Martin, president of Leicestershire Scouts, added that he thinks "Scouting is more relevant now than it's ever been".