1000 celebrate Scouting in Leicester at city districts parade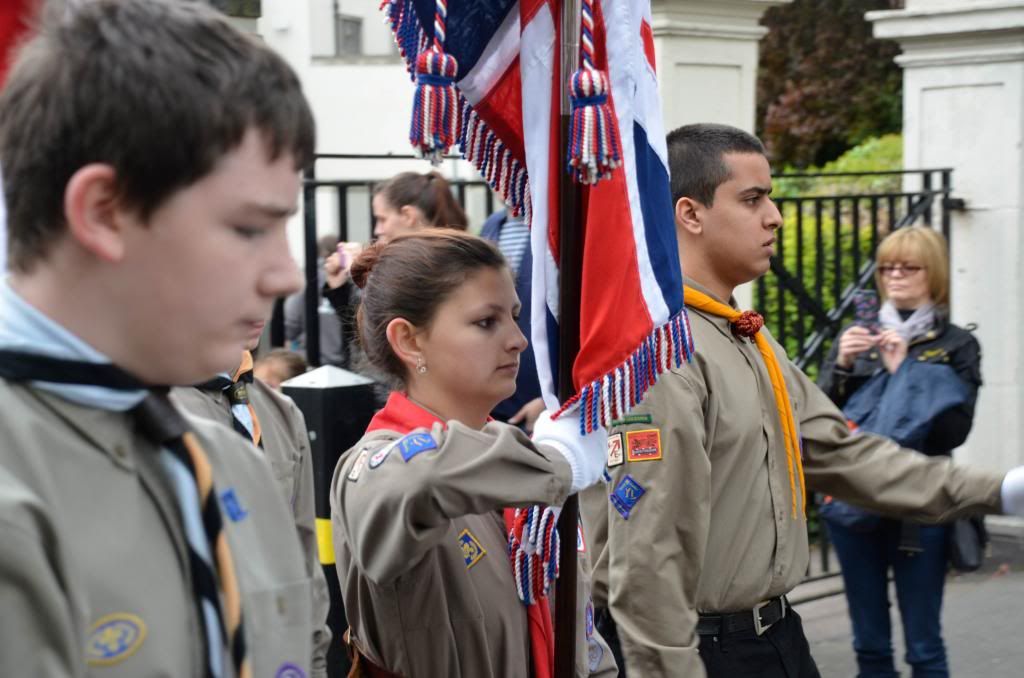 Much has changed for this year's St George's Day parade through Leicester; there is a new location allowing all three Leicester based districtsto come together. The event organiser, Steve Dowell, DC for South West, thinks the whole day was "absolutely amazing, brilliant" and after working to ensure the districts could come together says "it is just great to have so many Scouts together in one mass of happy people".
The change of venue occurred because we outgrew the old one due to a 22% growth across Leicestershire over the past 5 years. It also allowed all three districts to celebrate together for the first time, which meant it was "a more social event". Ben, a Scout aged 12 from 2nd 60th Leicester, said it was "great to be here with everyone". The parade was a great move for the city as, like all of Scouting, "it's developed with time" noted Chief Inspector Chris Brown, who was once a Scout himself. He still believes "it provides young people with something to fill the time…and gives them really good life skills". With this Col Martin, president of Leicestershire Scouts, added that he thinks "Scouting is more relevant now than it's ever been".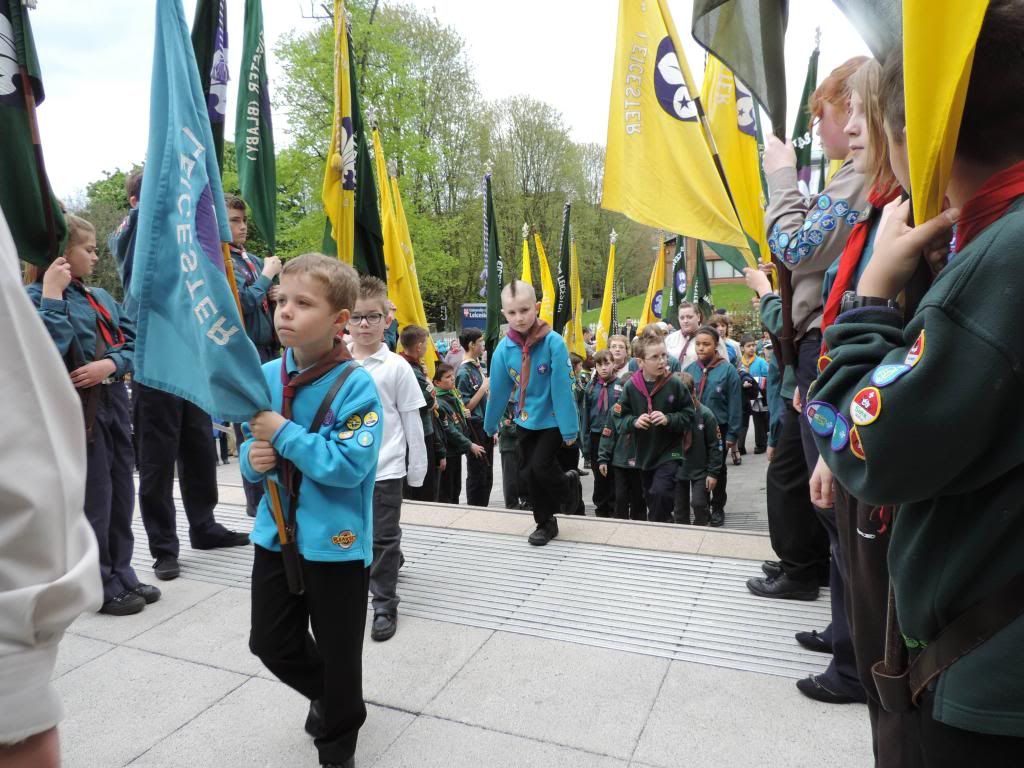 Everyone we spoke to was in agreement; this St George's Day parade was better than ever. Beaver John, aged 7 from 61st Leicester, was confident it was "going to be a good parade". Also proud mum Paula, one of the many parents who walked alongside the Scouts, thought it was "Better being together because they are a unified movement."
By meeting at De Montfort Hall the parade attracted attention from the general public and "there was a much bigger crowd this year" says Luke, from the bugle section of 10th Leicester 1st Syston Scout and Guide Band, one of two bands at the event. Chairman Rosita Page of Leicestershire County Council also commented on the crowd saying "it's fantastic to see the huge turnout" and she hope this will "encourage more people to join the Scouting movement" in Leicestershire.
The Scouts walked from De Montfort Hall to the O2 Academy, where the service was held, and back again. The new format was more "interactive and entertaining" and seeing everyone in one place gave the real sense of "being together as one Scout family and part of the 30 million Scouts worldwide", thought Holly, an Explorer aged 17 from 98th Leicester. Holly volunteered to be part of the colour party, meaning she led the whole parade, this required lots of practice beforehand but it was "a privilege to be a part of".
All three Leicester based districts came together to celebrate St George's Day with the traditional parade and service, and though the format was totally new, everyone thought it was a changed for the better.
More photos coming soon.