68th Raise funds for Bodie Hodges Foundation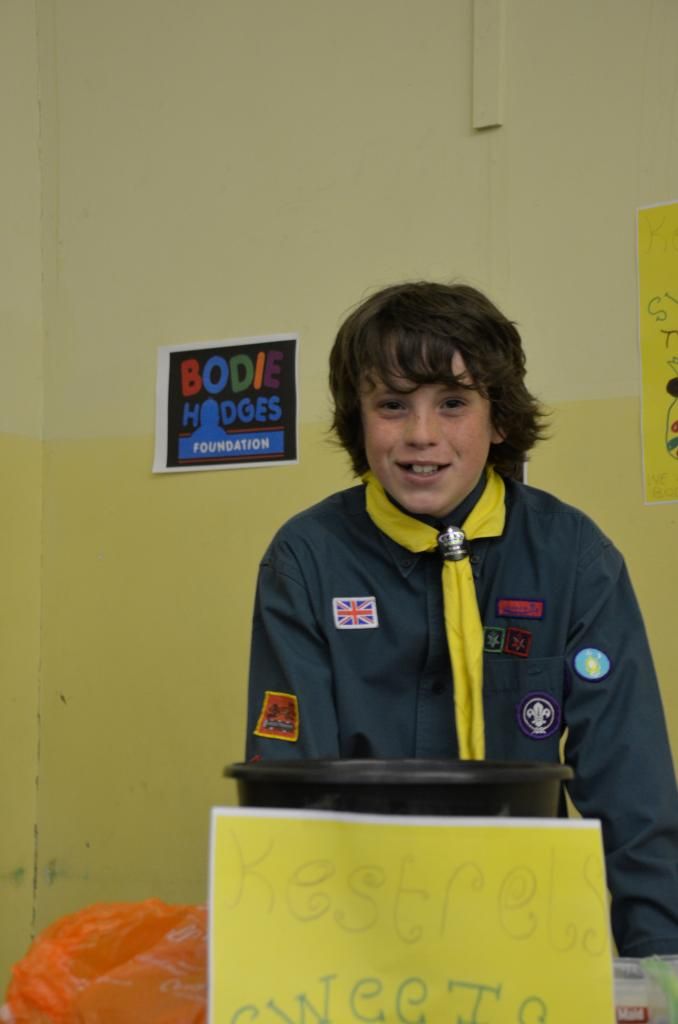 68th Leicester raise £130 for local charity in an evening of fun, games and cake sales!
This week 30 members of the 68th Leicester (South East) Scout Group took a break from their usual adventure filled program to support their community. The young people voted on a charity to raise money for, and after considering a number of local good causes they settled on the Bodie Hodges Foundation, a charity aiming to support families who have lost a child. Jane Letten-Miller, the group leader, said "I'd never heard of Bodie Hodges but the kids picked it and decided how to support them."
The evening consisted of a number of stalls, open to Scouts and their parents, including everything from splat the rat to a cake sale. The evening, and the planning that went with it, was all a part of The Scout Associations new Fundraising Badge but for the Scouts the evening was about more than a piece of cloth. Ben, age 10, summed up the mood, saying " it's important to us because we [Scouts] are all about helping people… You might not think about it because you're having fun but we're supporting adults who need help and doing that little bit extra to help them". With lots of smiling faces in the room it was easy to forget this wasn't a normal Scout night and that the group had put a lot of effort into supporting their community.
Seva, age 13, gave a little explanation why the group chose the Bodie Hodges Foundation "It's important to support local charities, especially the smaller ones. Everyone supports LOROS and Rainbows so even though they deserve money we chose someone else"
With a wonderful £130 raised on the night 68th aren't stopping, they hope to raise more funds selling arm bands and to continue the support of the foundation in the future.
For more information about the Bodie Hodges foundation, or to make a donation visit there website www.bodiehodgesfoundation.co.uk