5 Jul 2014
27 Jun 2014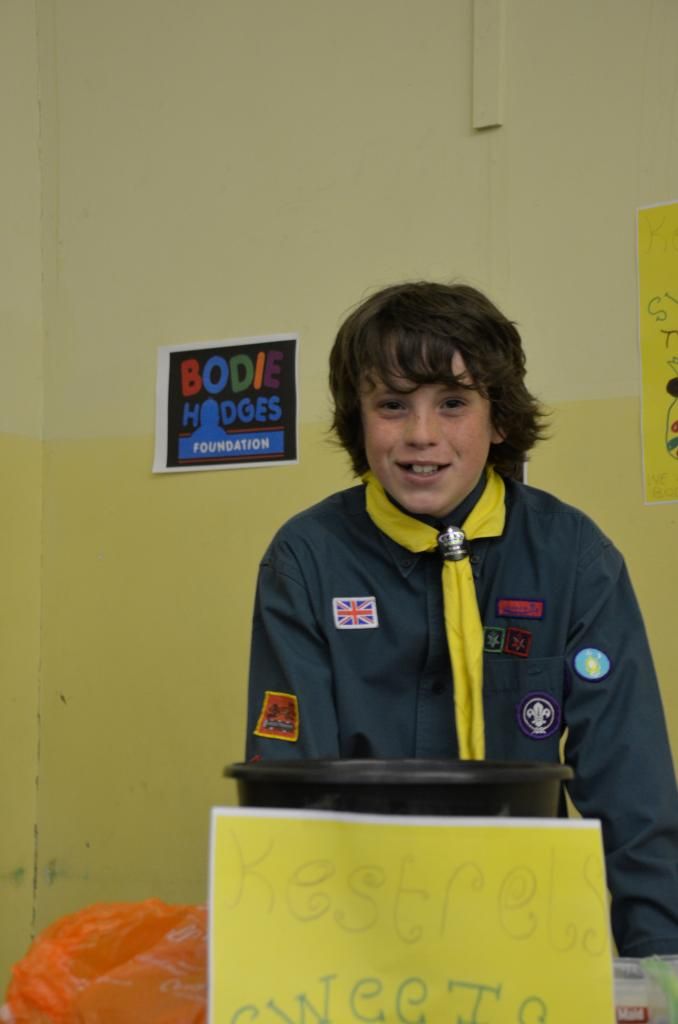 68th Leicester raise £130 for local charity in an evening of fun, games and cake sales!
This week 30 members of the 68th Leicester (South East) Scout Group took a break from their usual adventure filled program to support their community. The young people voted on a charity to raise money for, and after considering a number of local good causes they settled on the Bodie Hodges Foundation, a charity aiming to support families who have lost a child. Jane Letten-Miller, the group leader, said "I'd never heard of Bodie Hodges but the kids picked it and decided how to support them."
24 Jun 2014
A Christmas themed camp? In the middle of June? You must think we're bonkers! Well that was exactly the theme of this year's annual County Cub Camp, providing a fantastic weekend of fun, adventure and challenges for 455 young people in Leicestershire.
The Cub Scouts dashed into the ironically hot winter wonderland, waving goodbye enthusiastically to their parents as they raced up the hill of The Oaks in Charnwood campsite, eager to begin their magical weekend. They were able to take part in a huge variety of activities, from whizzing down the hill on a Grass Sledge, to getting muddy in the Jungle Run and showing off their fabulous singing skills in the 'Cubs got Talent' tent. There was also off site activities such as Rock climbing, Water Activities and Mountain biking. Daniel Cunningham, 10 (South East District) said "I've done sailing all day, it was really good. It was fun because I've never done this before!" Of course it wasn't just the Cub Scouts who had a brilliant time; South East Leaders did too! When we asked what he thought of this year's Christmas theme, Beaver Leader Andrew Herbert who was assisting with his Cubs on the camp said: "it's slightly unusual but adds more fun to it, it adds more spontaneity!"
13 Jun 2014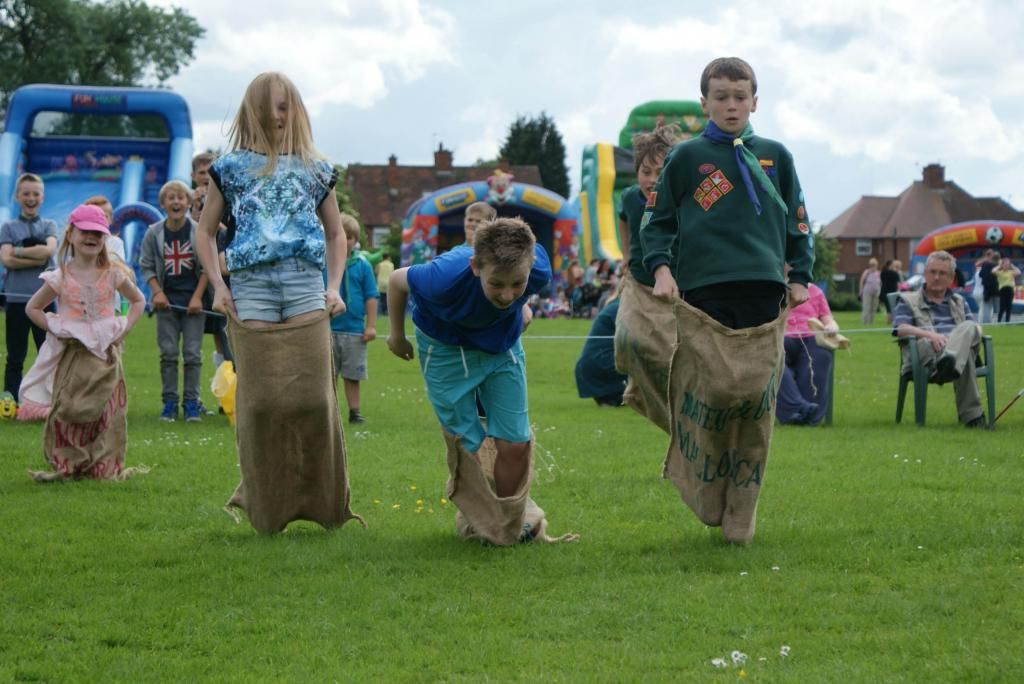 The sun was shining brightly across Willow Park on Sunday 8th June, in prefect readiness for 28th Leicester (Wigston) Scout Groups' summer gala! It wasn't long after the gates opened that members of the public swarmed in, taking in the exciting atmosphere from not only the cheery Scouts running each of the stalls, but also from the first live performance of the Seaforth Highlanders, a pipes and drums band with the combination of Scottish dancing!
The day was a buzz of energy with plenty of entertainments for both adults and young people, including bouncy castles, children's races, raffle prizes such as a signed Tigers rugby ball, face painting, table top sales, splat a Scout with a sponge, a fabulous show from the Capital Cheer Junior Cheerleaders, and tug-of-war with a Road Roller! Harry, a Scout from the 28th commented